Some Mayday sites:


Police attack workers, 4th May 1886
Click picture to view
a larger version.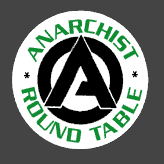 Class War in Aotearoa is an umbrella name for individuals and other organisations to work for a free, equal, and just society. We believe in opposition to capitalism and any authoritarian system. Class War as a group opposes patriarchy, government, speciesism, class structures, and racism. We support anarchism, communism, situationism, and any other revolutionary stance that is to the benefit of life, as opposed to the benefit of a few. The few being small groups of politicians, gangsters, white heterosexual males, dictators, Bolsheviks, capitalists, and generally anybody who has a power position.
We refuse to be bound by stagnant ideologies which spawn greed and self-destruction.
We are strong people: we need no leader or prophets or false gurus.
We must stand against the abusers and exploiters. We want revolution now, and we have it by building / rebuilding cultures lost and culture found that negate that disgusting global capitalist consuming nihilistic cumbersome machine.
We don't look to the revolutions of yesterday as Bolsheviks and authoritarian communists do. We don't look to the revolutions of tomorrow powered by murder and war as others do, but we look to a revolution today, the change in today's situation: a two-way revolution into the heart and out through our culture: a total transmogrification of everyday life. Not a rotten vanguard ghetto of punk music and AnArkY™ or secret society of debates and hierarchy of the intellectual, but true open community of ideas and culture active at the grass roots. A unification of civil, political, environmental, human and animal struggles.
We went with the label Class War for convenience. We don't have a real label for who we are or what we do. Class War is simply one statement, as our group is a flux of concepts and actions.